In only a few years the internet took over our world. Technology influences what 2 billion people are thinking and believing every day. More and more suffer from serious mental, cognitive and physical health problems because of overuse.

Let's take Lianne for an example. She knows that she uses her smartphone too much, but she didn't manage yet to reduce her usage. Her overuse is noticeable through insomnia, a low attention span and reduced self-esteem.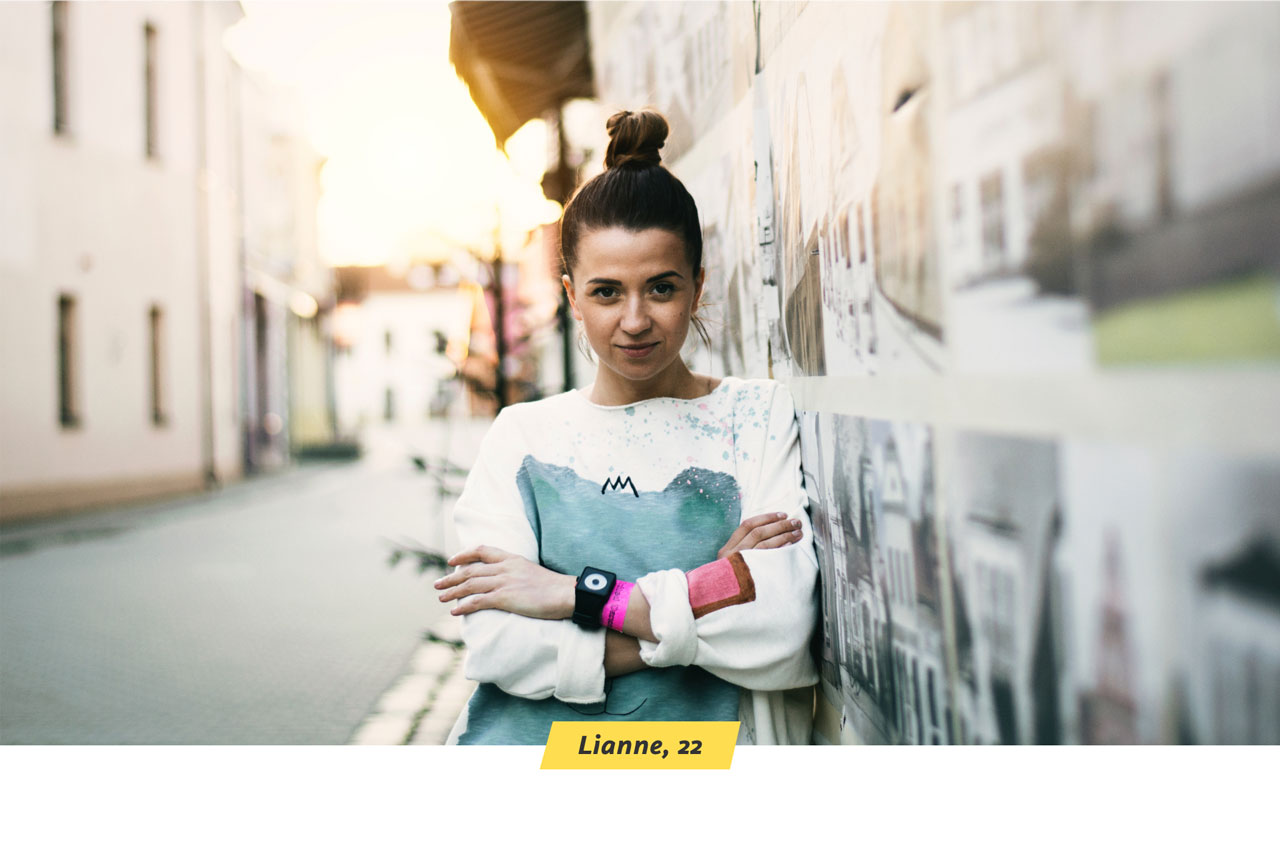 ---
---
---
---
But there is another world: Every second person on this planet has no access to internet. Most of them just cant afford access, although internet is an underappreciated means of reducing poverty. It's a way to education, hope and future.

Priya lives in Bangalore. She could theoretically afford a cheap smartphone, but like most of the Indians has not enough money left for a expensive monthly data plan. For 1 hour of internet she would need to work 2 hours. Her possibilities for further education are extremely limited, although shes highly motivated.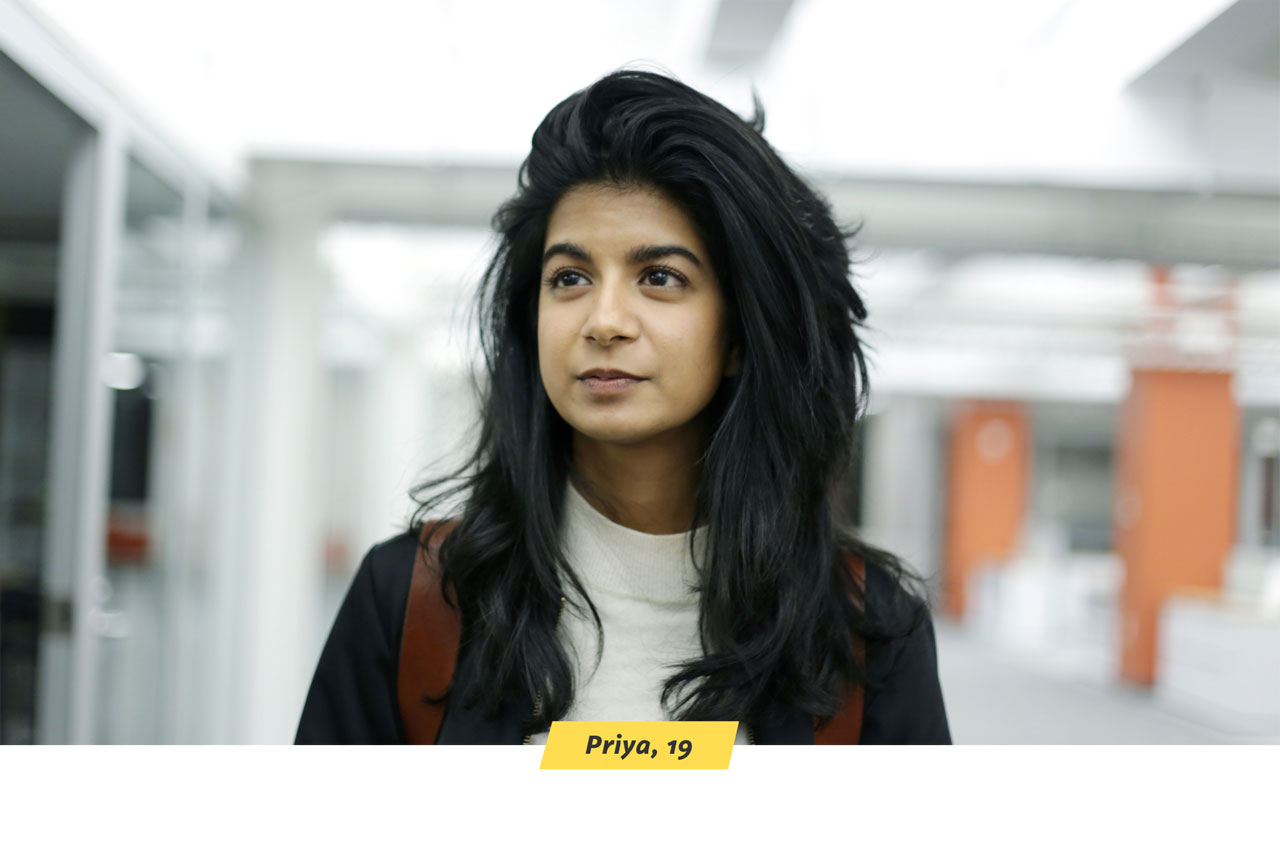 ---
---
---
---
So, is there any way to find a global balance between these two extrema? In a student project we developed 'Stay Between', a service that empowers people to use their smartphone less by giving their data volume to people that need it more, but can't afford it.

Dependence and addiction is are very sensitive issues. Stay Between gives affected the opportunity to turn their weakness into a strength.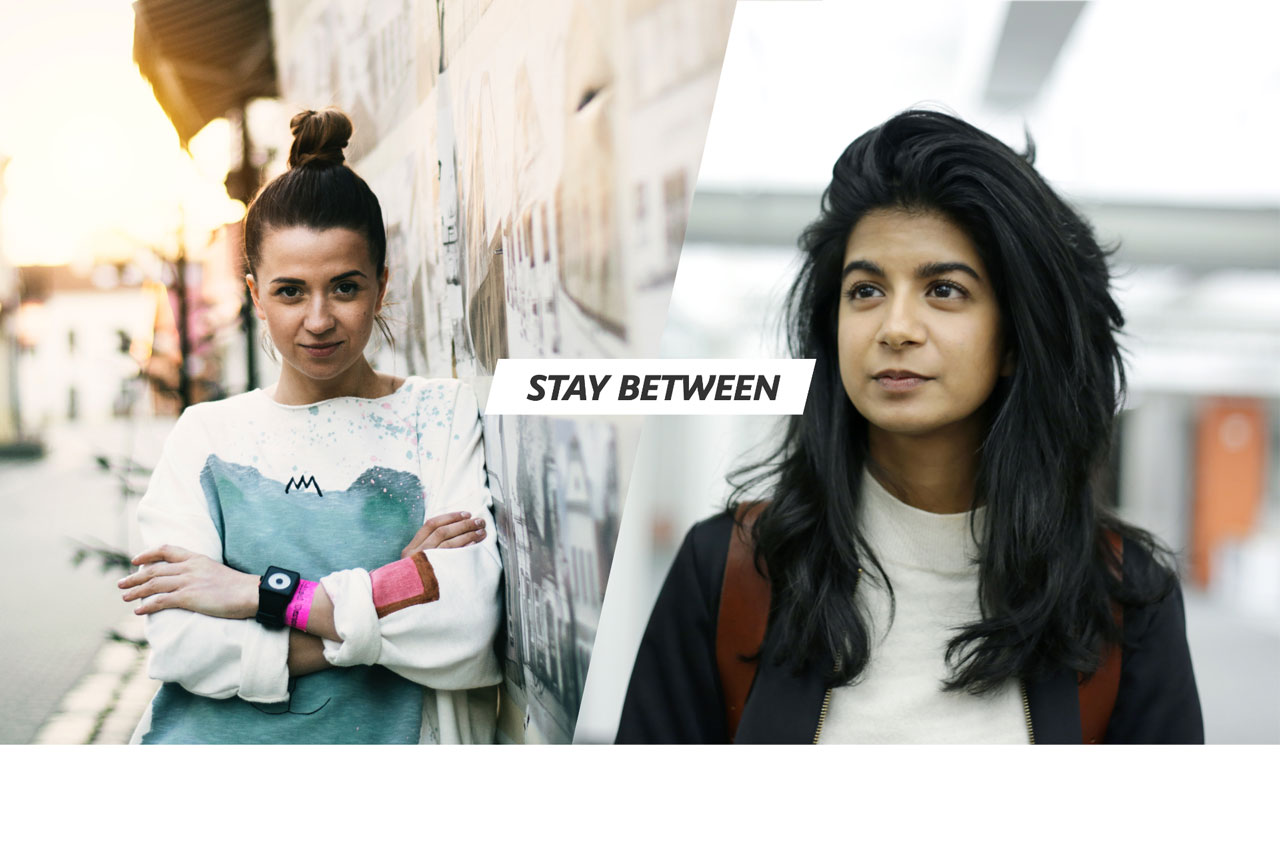 ---
---
---
---
The website serves as an entry point to get more information or download the app. Stay Between is seperated in two parts: Stay Offline and Stay Online. Which one you see depends on your region.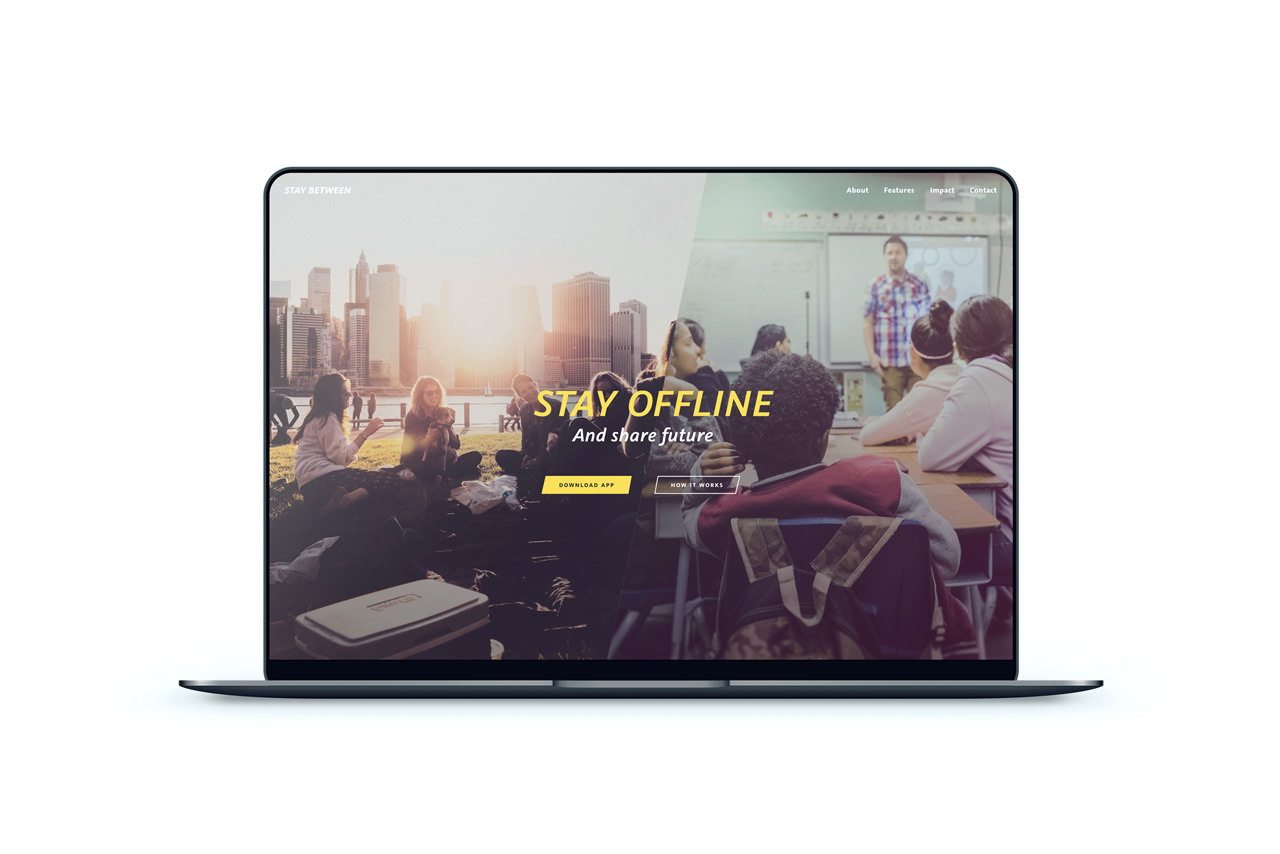 ---
---
---
---
In the Stay Between app you can plan a digital timeout with your friends or family, so that you can enjoy the time together. In collaboration with telecommunication corporations the service could transfer data volume through a peer to peer solution.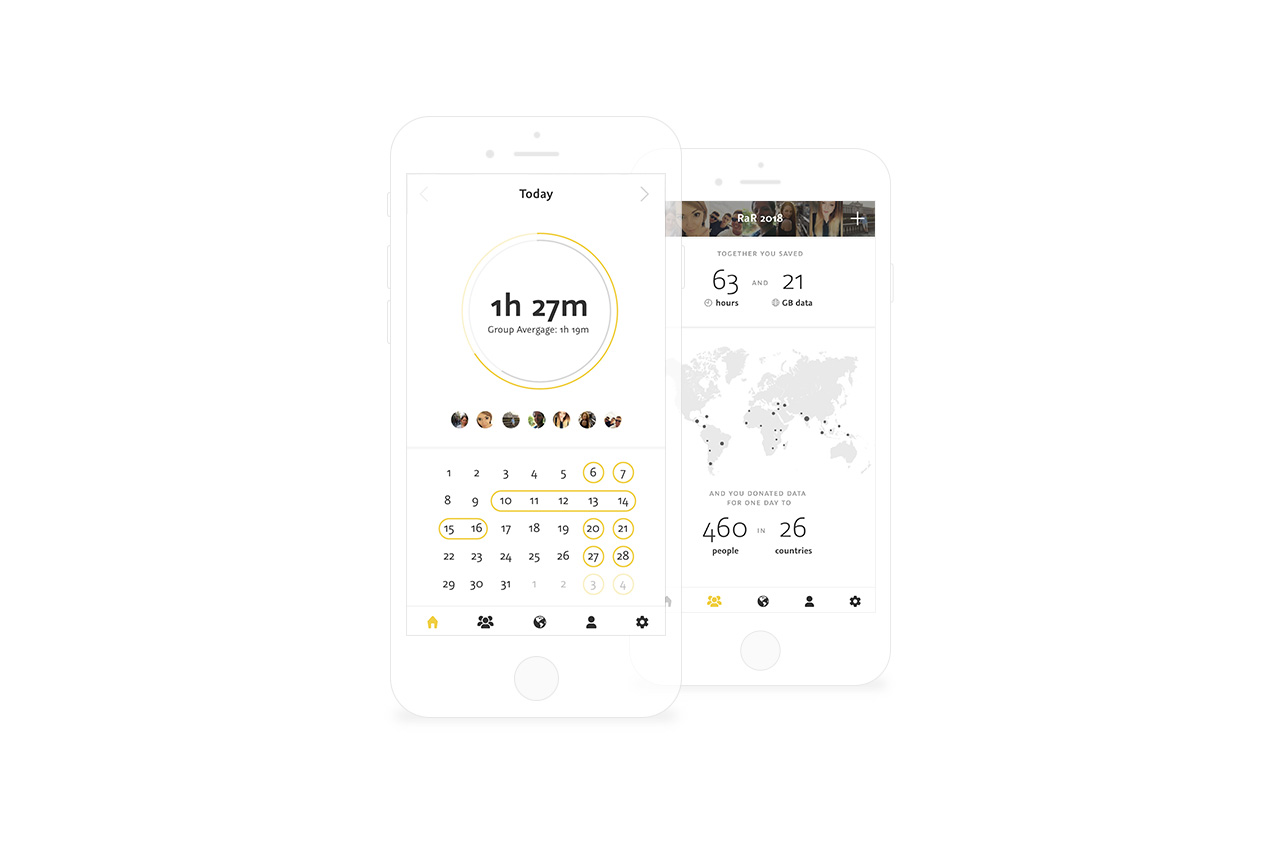 ---
---
---
---
The platform will be advertised through several media formats. We start the campaign with 5-seconds interviews on platforms like Snapchat, YouTube or Spotify to raise awareness about the problem and the brand.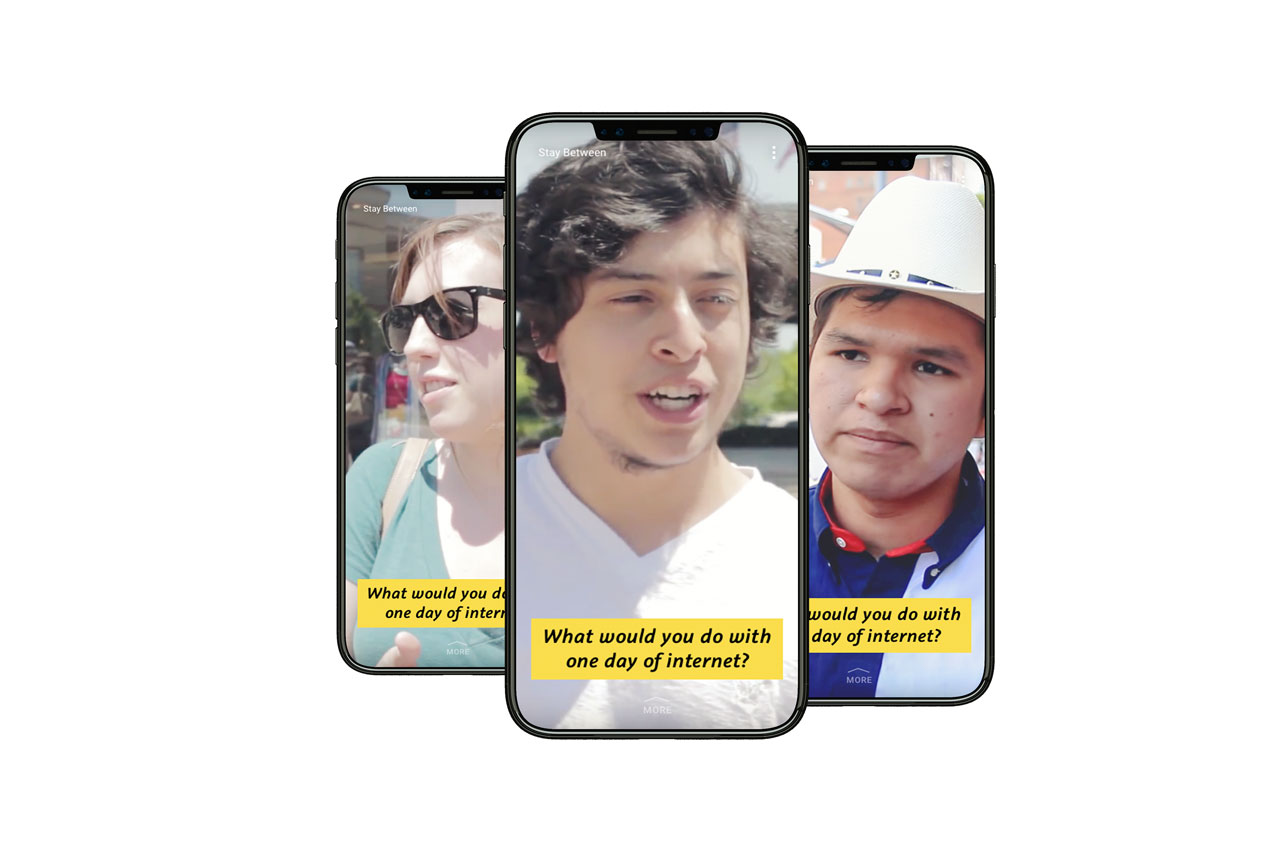 ---
---
---
---
Later this will lead into a documentary series on YouTube, where people from all over the world get filmed for one day to show the differences and how much impact small changes like access to internet could have.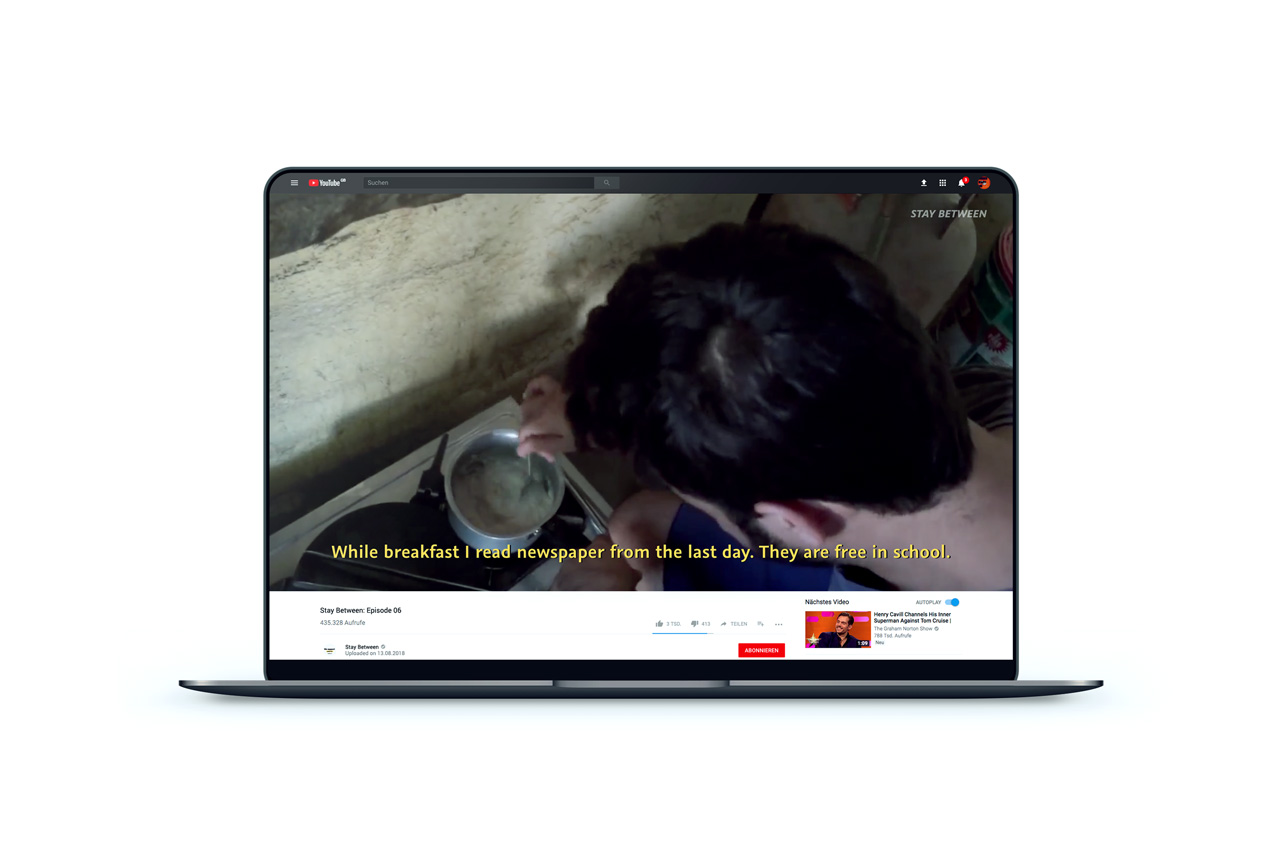 ---
---
---
---
In addition, there will be posters at spots where people use their smartphone more frequently like in subways, train or bus stations.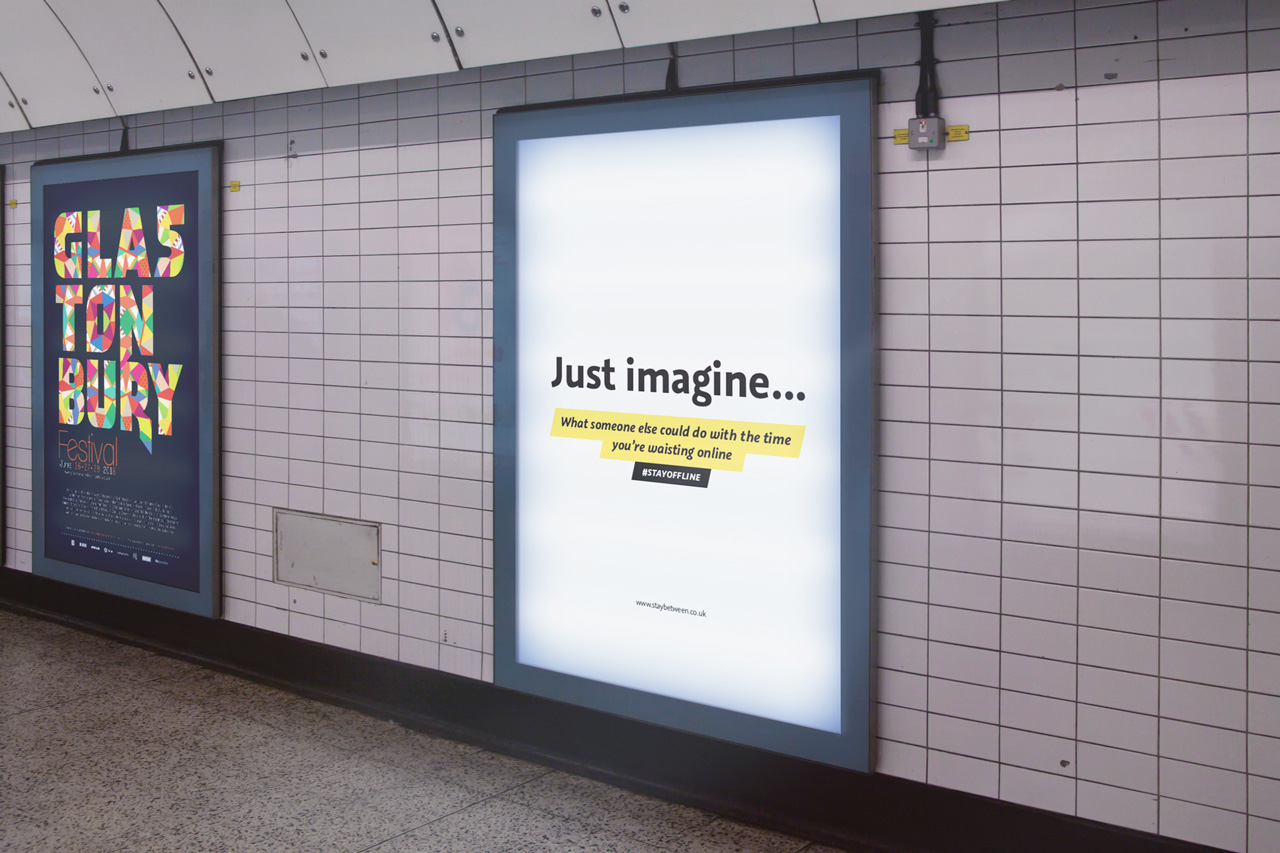 ---
---
---
---
But we also advertise where people use their phone, although they could use the opportunity to switch off completely like on vacation...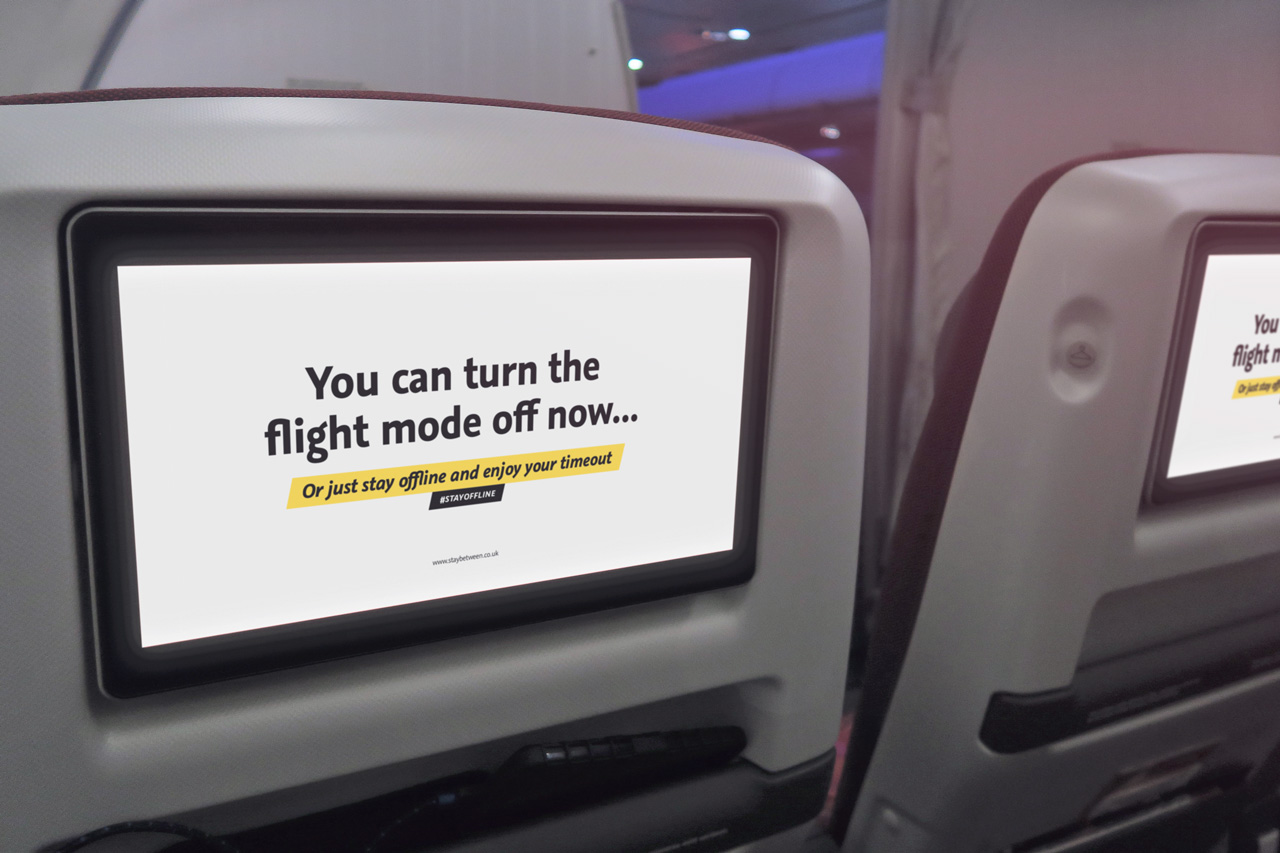 ---
---
---
---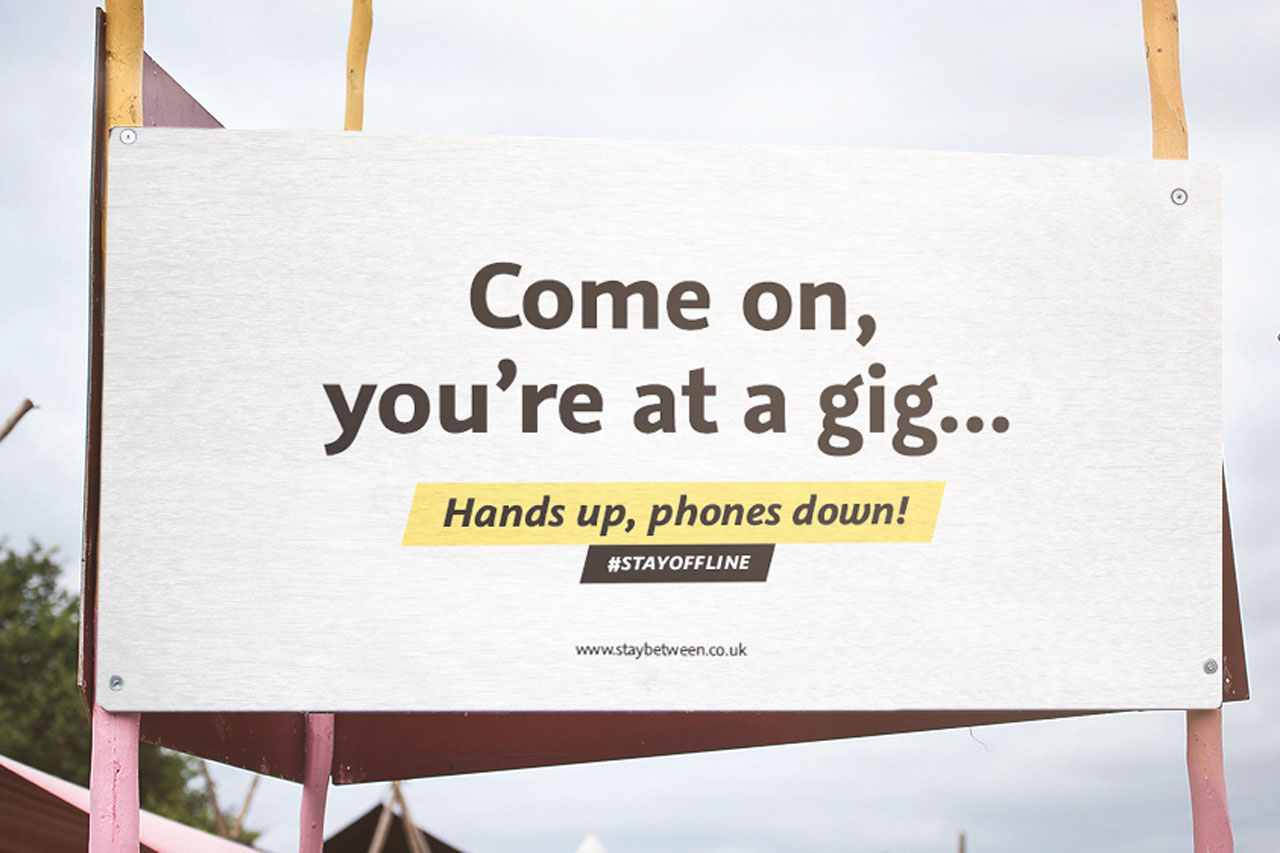 ---
---
---
---
Restaurants, cafes, bars and shops can be a part of the campaign by showing their support with stickers at the entrance.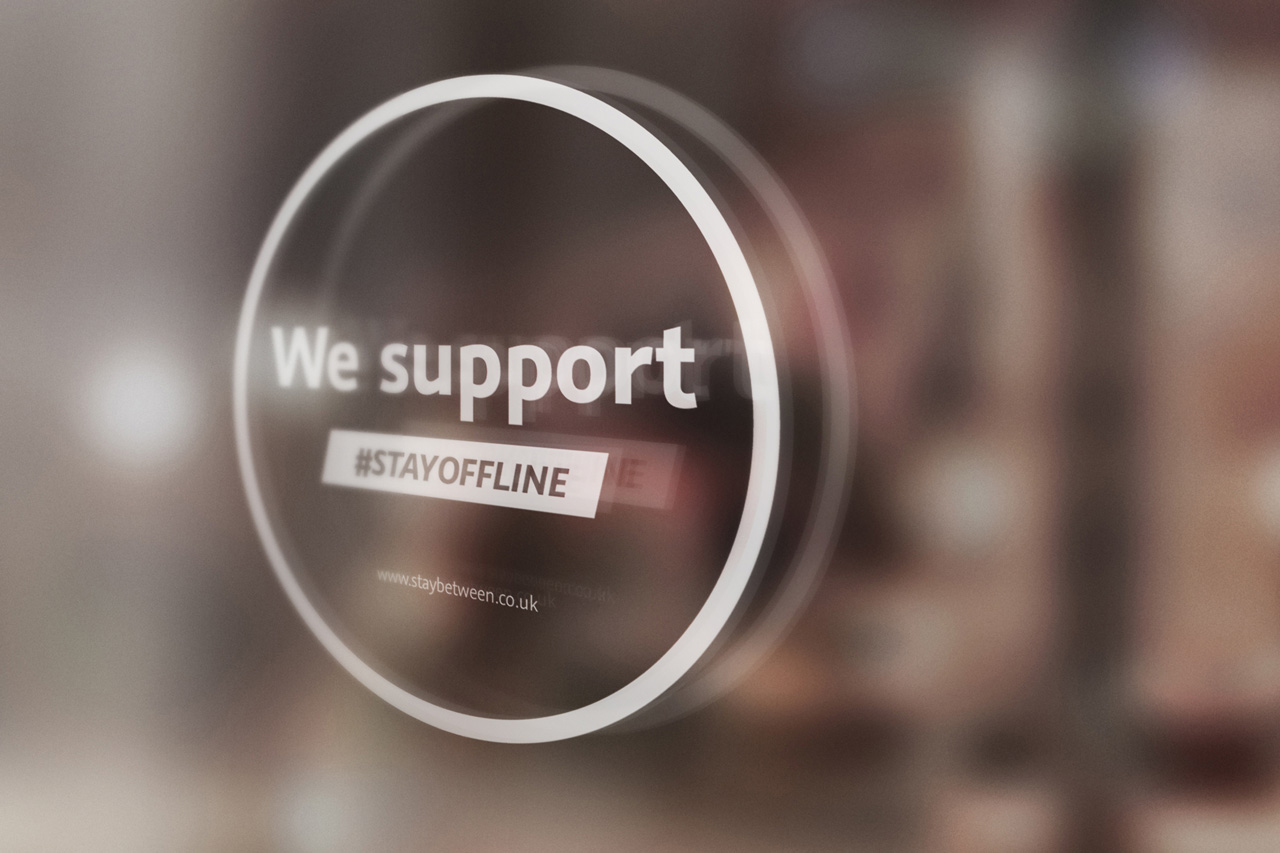 ---
---
---
---
In the long-term the goal is the implementation of a 'Share Mode' as a native feature in every smartphone to make the hurdle as low as possible and achieve a cultural change.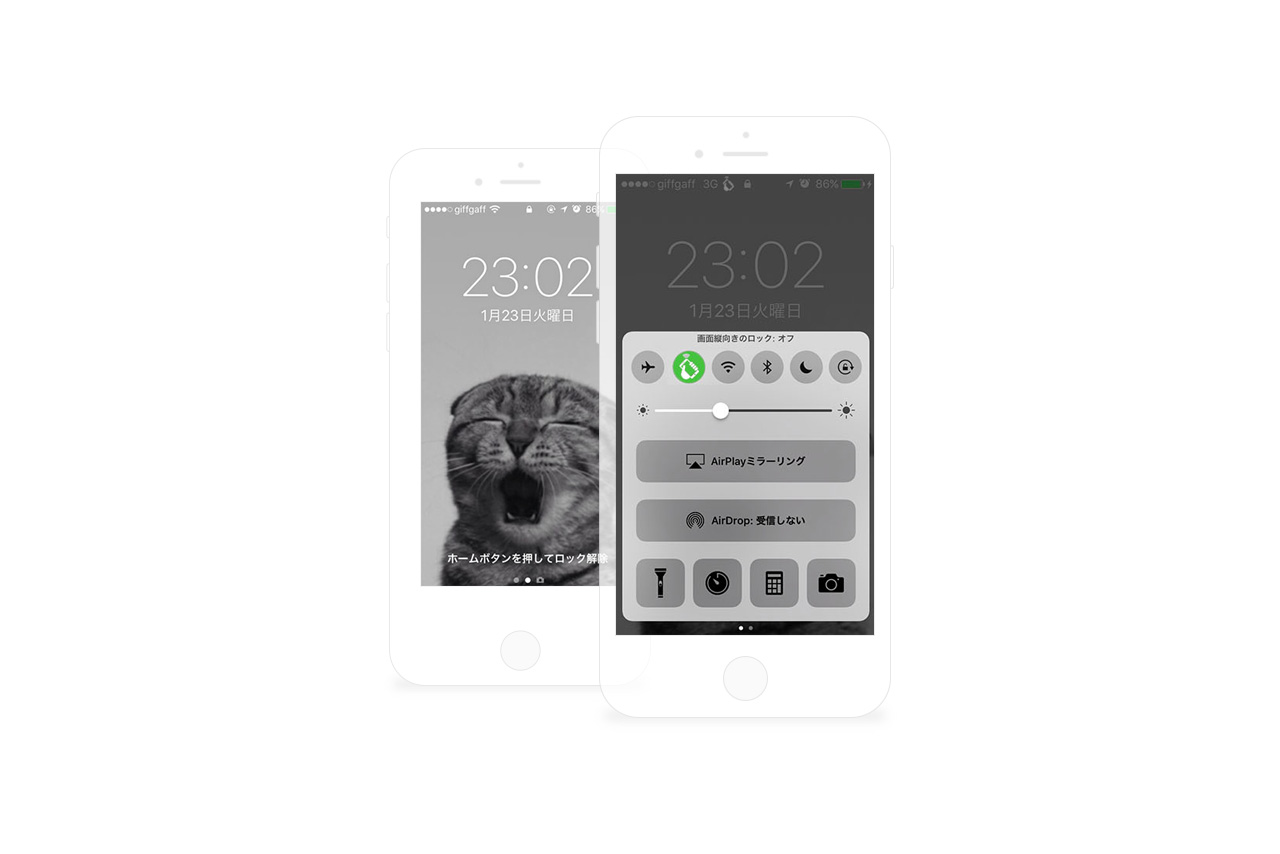 ---
---
---
---